AbResistance™ - AB Roller Exercise Equipment, Abdominal Fitness Roller & Full Body Workout Exercise Equipment With Resistance at Home Gym
✅ 100% Money Back Guarantee


THE PERFECT COMPACT HOME FITNESS EXERCISE EQUIPMENT THAT WILL HELP YOU STRENGTHEN YOUR WHOLE BODY!
With the current state of social distancing it is hard to stay fit since most of us are stuck at home, now you can have a complete body workout from the comfort of your home with the AbResistance™.


*LIMITED QUANTITY*
AbResistance™ is only available in our TopShopMix online store. The best quality is here and its limited edition. If you find the same product somewhere else, we cant guarantee that it will be the same quality like ours!
Are you worried about working all day and have no time to do sports? Or you are stuck at home? If so, then this kind of pull rope AB Roller can meet your need.
This set of fitness exercise wheels is durable, portable, lightweight, convenient to carry. You can do exercise anytime at anywhere, both at home and in the gym. Latex rope, durable and flexible,great elasticity, long life. You can adjust the rope length to adjust the tension of size.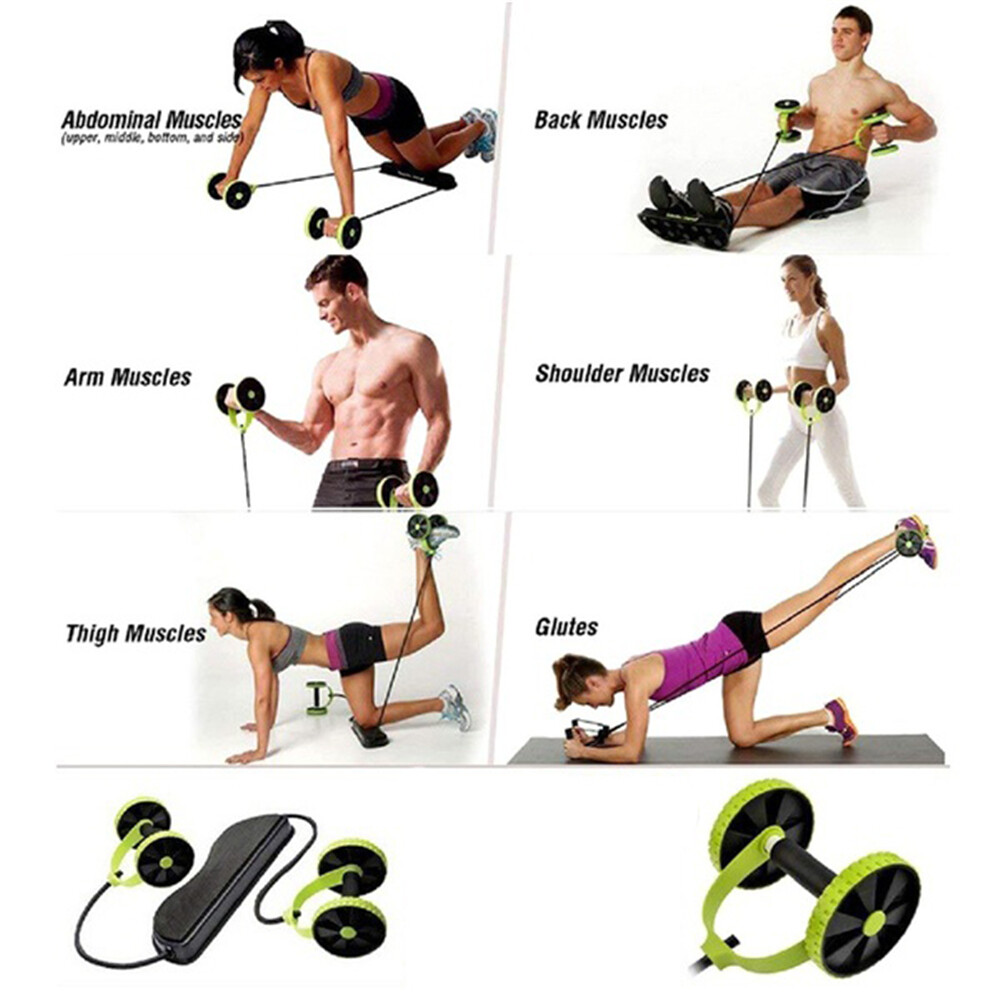 Get  your core and obliques. It is simple to use for all skills and fitness levels, from beginner to advanced pro.  It's a sturdy abdominal exercise machine wheel and not flimsy like most other abdominal roller wheels and rope pullers.   
The grip match the shoulder, help poor posture. Good choice for Men & Women, Workers or Students.  Great for: Abdominals, Shoulders, Arms, Chest, Back, Core and Obliques.

Features:

Dual rollers for an extreme yet effortless workout
Anti-slip kneeling board to protect fragile knees


Targets all parts of your abs and your core


Never lets your abs rest using positive and negative resistance


Adjustable resistance to increase/decrease based on current fitness levels



Target legs, glutes, arms, chest, and shoulders with alternative workouts
Comes with a guide containing over 40 different exercises handpicked by our fitness professionals
WHY BUY THE AbResistance?
Intense, light and effortless abdominal training!

Train with the AbResistance™ just 5 minutes a day and you will achieve tremendous results!

Abdominal muscles, back muscles, arm muscles, shoulder m

uscles, thigh muscles, and glutes are trained at once!

You can choose between 6 different training levels and 44 different exercise


CAN IT BE USED TO TRAIN THE WHOLE BODY?
While The AbResistance™ is an exercise system for Abs, you can also very effectively use it to train your body / abdomen / arms / legs, helps tone your body in a simple way, allowing exercises of greater endurance and strength due to elastic bands, so the work will be more satisfying and visible results in less time. 


Features:
❇ It has 6 levels for your training to be in progress that will increase as your body demands it.
❇ You can do 44 different exercises
❇ Use it only 5 minutes a day and you can see results all over your body.
❇ Intense, light, effortless workout.
Package includes:
2 x Wheels
1 x Cushion
2 x Ropes 
1 Carry bag and instructions  
Shipping 
Our products are shipped within 2-3 business days and delivered within about 3-12 business days.